Welcome to the personal web of Francisco Camas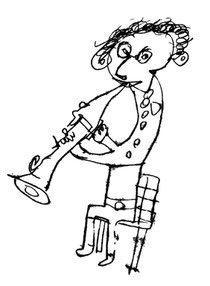 Nowadays, I'm a Professor of Counterpoint, Harmony, Music Analysis and History of Western Music at the Conservatory "Joaquín Turina", in Madrid (Spain) and, from next Sept 1st, full-time researcher at University Complutense de Madrid (Musicology Department) . My recent professional experience includes a postdoctoral stay as a researcher in the fields of Systems Biology and Genomics at the Massachusetts Institute of Technology, MIT. I'm from the city of San Fernando (close to Cadiz, in South Spain).
My CV is the perfect example of a non-linear career path: before being a scientist that moved from Theoretical Physics to Systems Biology, I was a musician (clarinet professor and composer). And although I'm again making a living from Music, I still keep one foot in Science. A permanent dychotomy between Music and Science -sometimes synergistic, sometimes destructive- defines exactly what I am.
Featured sections