Madre en la puerta hay un niño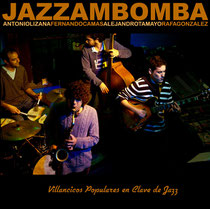 A traditional Andalusian carol (Villancico) that I learned from my father Miguel Camas. This is a performance of my harmonization by a Jazz quartet included in Jazzambomba, an album of Christmas songs/jazz fusion. In this version, they changed the modal intro (see below). The complete album can be found here.
Alto sax: Antonio Lizana
Guitar: Fernando Camas
Double bass: Alejandro Tamayo
Drums: Rafa Gonzalez
Date: December, 2011
Madre en la puerta (Jazz performance)
The following is a strict (but homemade) performance of my harmonization. Don't be too demanding with the singer, please.
Voice: myself
Guitar: Fernando Camas.
Date: January, 2012.
Madre en la puerta (voice and guitar):